Herriman & Jordan Landing, UT's Top-Rated Orthodontist Specializing In Invisalign, Metal Braces, Clear Ceramic Braces & Orthodontic Treatment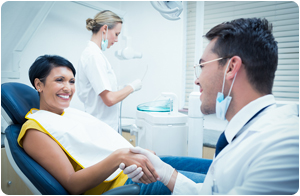 The greatest compliment to the Dansie Orthodontics team in Herriman and Jordan Landing, UT, is when our patients refer other great patients like you to us. We are excited to meet you!
The first step in finding out which type of braces or orthodontics you may potentially need is to schedule your Dansie Smile Assessment. During your initial appointment we will perform a comprehensive exam, take x-rays, and provide you with a complete consultation for braces. After educating you on your options in braces, together we will discuss what braces, if any, would be an ideal fit for you. If you are ready to find out if braces and orthodontic treatment is for you, schedule your Dansie Smile Assessment today!
To schedule your no-obligation, completely complimentary Dansie Smile Assessment, call 801.758.8888 to speak with a friendly team member.