Orthodontics Team In Herriman, Jordan Landing & Duchesne, UT for Friendly & 5-Star-Rated Care
Herriman, Jordan Landing & Duchesne, UT, Transforming Smiles in Herriman, Duchesne, South Jordan, Riverton, Bluffdale, and West Jordan, UT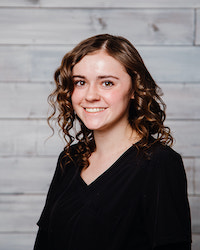 Aliya – Orthodontic Assistant
Aliya is originally from Herriman Utah. She loves working at Dansie Orthodontics because she loves meeting new people and watching their smiles get bigger and brighter! One of the values at the office that resonates with her is kindness and she wants to leave every patient feeling happier and more confident.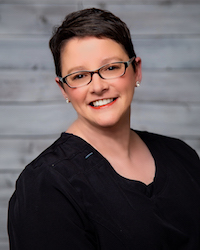 Amy – Financial Coordinator
Amy grew up in Kaukauna, Wisconsin. She moved to Utah in April of 2000 where she met her husband. Amy has 2 kids, one boy and one girl, ages 8 and 9. In November of 2018 Amy was diagnosed with a rare form of cancer called Ewings Sarcoma (a childhood cancer). After fighting for 10 months she was declared cancer free in July of 2019. When Amy is not smiling in the clinic she is spending time with her family. Amy enjoys anything to do with the outdoors. She loves the beach and will take a trip to just sit in the sand anytime the opportunity is available.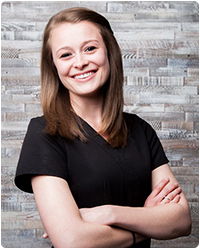 Caitlin – Scheduling & Orthodontic Assistant
Caitlin grew up in West Jordan and loves to call Utah home. She went to school for dental assisting and has enjoyed her work in dental and orthodontic offices ever since. She is currently attending Utah Valley University, where she is majoring in Community Health. She enjoys being involved with service in the community as well as abroad, and she has traveled to Guatemala to provide humanitarian work. Caitlin loves working at Dansie Orthodontics at the Herriman orthodontics office, and she is excited about providing an awesome experience to patients and making them smile!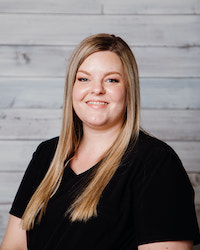 Danielle – Scheduling Coordinator
Danielle is originally from St. George, Utah. One thing she loves about working at Dansie Orthodontics is that the team feels like family. She loves giving our patients a reason to smile by making them feel like they are part of the family as well! When she isn't at work, she loves spending time with her husband. They love playing with their two dogs and spending time with family here in Utah.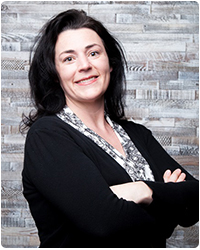 Michelle – Marketing
Dansie Orthodontics has some very talented patients in our Herriman and Duchesne offices, and Michelle loves to write about all of them. You may get a call from her to share some of the awesome activities or hobbies you are doing while you are in braces or Invisalign from Dansie Orthodontics. When she isn't listening to her patient's wonderful stories, Michelle enjoys spending her free time writing and reading.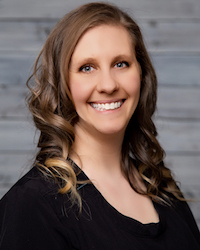 Nichole – Treatment Coordinator
Nichole was born and raised right here in Salt Lake City Utah. She loves working at Dansie Orthodontics because she loves teeth! One of the values at the office that resonates with her is "We do the right thing" Because at Dansie Orthodontics we aren't driven by what is popular or convenient. We do the right thing every time, even if it is more work or hurts us financially.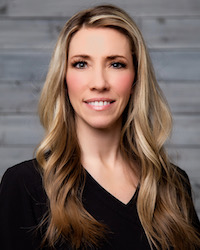 Robyn – Orthodontic Assistant
Robyn grew up in Pocatello, Idaho. After high school she moved to Logan, Utah and briefly attended Utah State University before getting married to her husband Ryan. They will celebrate their 23rd anniversary later this year. She loves being a wife and mother and always puts her family first. She taught gymnastics for years before starting her ongoing Ebay business. When not at the office, she loves to be outdoors on a sunny day doing anything fun.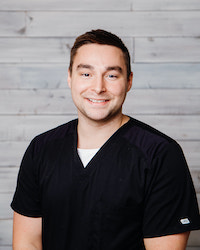 Ryan – Orthodontic Assistant
Ryan is originally from North Carolina. He loves working at Dansie Orthodontics because it is preparing him to one day also be a great dentist and maybe an orthodontist. One the values at the office that resonates with him is "A smile is never enough" because as Dansie Orthodontics helps provide each person who comes in with exceptional service and care we also build a friendship that makes their new smile seem brighter.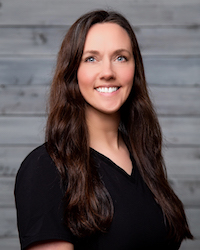 Scharese – Orthodontic Assistant
Scharese is originally from California. The dental/orthodontic field had been a great interest so when the opportunity to work at Dansie came she was excited. She loves coming to work with her amazing coworkers and helping brighten her patients' day. When not at work she loves playing games and spending time with her family and friends.