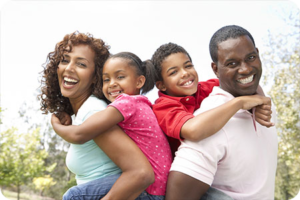 A common question received by our Duchesne UT orthodontist is, "Should I bring my child to an orthodontist?" The short answer is YES. The American Association of Orthodontists recommends that every child receive an early evaluation by a trained orthodontist at the age of 7. Since many early warning signs can only be recognized with x-rays and the eye of an experienced jaw specialist, taking the time to have your child evaluated can help to avoid later complications such as adult tooth extractions and extensive braces.
When Should You Bring Your Child to Our Duchesne UT Orthodontist?
Our Duchesne orthodontist also has some more overt signs that you can watch for as your child grows. Keep reading to learn more…
Reason #1 – Advice from Your Dentist
A regularly scheduled checkup from your family or pediatric dentist can often identify problems with your child's teeth that you might not notice on a day-to-day basis, according to our Duchesne UT orthodontist.
For example, while the natural growth and development of teeth are different in every child, your dentist appropriately tracks the irregular loss of baby teeth, or identifies the incorrect alignment of incoming teeth. Our Duchesne orthodontist advises that these conditions sometimes lead to an improper bite, potentially causing future orthodontic problems for your child. In addition, early signs of teeth grinding in your child are another reason why your dentist may refer you to an orthodontic specialist.
Reason #2 – Pain or Discomfort in Your Child's Mouth, Jaw, or Head
Our Duchesne orthodontist knows that dental issues can cause headaches or jaw pain in some patients. For example, chewing food with an abnormal bite may cause your child to continuously overuse muscles in the jaw, head, or neck. Your child may also experience a popping sensation or have jaw pain when the mouth is open. After consulting your family doctor, contact our Duchesne UT orthodontist if your child has persistent headaches or jaw pain.
Monitor Your Child's Jaw Development with Our Duchesne UT Orthodontist
Reason #3 – Changes in Your Child's Teeth or Behavior
Contact our Duchesne UT orthodontist for a consultation if you observe your child developing these common conditions:
Teeth appear crooked, overcrowded, or unevenly spaced in your child's mouth.
You notice that your child has an overbite, which is when the top front teeth stick out too far over the bottom teeth.
Your child appears to have an underbite, or the lower front teeth are out in front of the upper row of teeth.
Persistent thumb sucking in your child, which can affect proper teeth placement and alignment. Our orthodontist in Duchesne often hears from parents worried that their child's thumb-sucking habit will cause additional long-term teeth problems.
Your child's lips do not close comfortably, even when the face is at rest or has a relaxed expression.
If you have concerns about these or any other issues as your child's teeth develop, don't wait to schedule an initial exam and consultation with an orthodontist in Duchesne.
Contact Our Duchesne UT Orthodontist for Your Child's Early Evaluation Today
The information provided in this article is not meant to be medical advice and is for educational purposes only. If you would like to learn more about this and other topics related to orthodontics, feel free to contact Dansie Orthodontics, with a convenient orthodontic office near Duchesne UT, by clicking here or by calling 801.758.8888.