Give Your Child the Confidence That Comes with a Winning Smile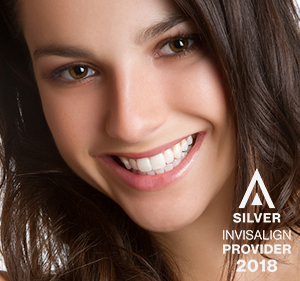 Are you looking to boost your child's confidence with straight teeth and a winning smile? If so, Invisalign Teen in South Jordan, UT, can help with 5-star orthodontic care. Using a series of clear, removable plastic aligner trays, your teenager's teeth will straighten out without virtually anyone noticing!
With Invisalign Teen, your child doesn't have to be self-conscious about school photos. There is no need for a mouth guard while playing sports or an instrument, or missing out on having their favorite foods with friends. Teen clear aligners are also comfortable and durable so your child doesn't have to worry about the discomfort of poking and broken wires. In short, your child can be a teenager – without restraints.
Revolutionary Blue-Dot System
Invisalign Teen is also revolutionary! The trays feature a built-in easy-to-track indicator that lets your child know when it is time to use the next set of trays. The blue dot on the outside of the tray itself turns clear when it is time to change to the next series of clear aligners. How easy is that?
Moreover, while most teenagers cooperate with aligner wear and tear, most parents worry about their child losing or misplacing their clear aligners. The good news? Invisalign Teen includes several free replacement aligners should they be needed. Now, that's peace of mind for parents.
Let Invisalign Teen in South Jordan, UT, take the stress of braces out of your child's teen years! To learn more about Invisalign Teen, schedule your complimentary consultation for braces, which includes a complete exam with digital x-rays and comprehensive, educational consultation with our 5-star-rated orthodontic team. Call 801.682.1603 or CLICK HERE to request a free appointment today!