$0 Down
& Payments As Low
As $129/ Month!
5-Star Orthodontic Care With
Affordable Financing
Top Trusted Orthodontist In
Herriman, Jordan Landing & Duchesne, UT
REQUEST YOUR FREE INITIAL CONSULTATION TODAY!
What Makes Dansie Orthodontics Different?
At Dansie Orthodontics, our orthodontics team understands that you may be eager to start your journey to a new smile. To help you get started sooner, call right away to set up your Dansie Smile Assessment. Our orthodontics team can typically get you in for an appointment within 24 hours on a weekday, and depending on the option you choose for orthodontic treatment, you could even walk out with braces on the very same day!
Dansie Orthodontics understands the importance of innovative orthodontic treatment solutions. In order to provide the most effective and efficient orthodontic treatment available, Dr. Dansie keeps up with the latest in modern orthodontic technologies. This includes the office's iCat 3D imaging machine that creates a 3D image of your mouth to ensure that straightening your teeth also improves the alignment of your jaw, the alignment of your bite, and the breadth of your smile. For you, this means straighter teeth, a wider smile, and balanced facial profile to create your best smile ever!
At Dansie Orthodontics, we offer the Full-Treatment, 100% Satisfaction Guarantee. Our guarantee covers the full duration of orthodontic treatment, from the time you get your braces on, to the time you see your transformed smile! We only ask you to keep an open-mind as your treatment progresses and a positive attitude. If you begin to feel less than 100% satisfied with the orthodontic treatment you are receiving, we simply ask you to let us know, and we will make it right!
Friendly Orthodontics Team
You may be familiar with the typical experience associated with visiting a doctors office. The staff is typically too busy to be bothered with your questions or even checking you in. The waiting room often feels stale and magazines that are available are out-dated and well-worn. Overall, it is a less than favorable experience, which may be why so many people avoid going to the doctors. At Dansie Orthodontics, our orthodontics team is friendly and inviting. Our waiting area is modern and welcoming, so you will never mind spending time there.
At Dansie Orthodontics, we never want financial reasons hold you back from receiving the treatment that you or your loved one deserves. For that reason, we are proud to offer a wide range of payment plans, some even with 0% interest! We will take the time to maximize your insurance benefits when applicable, and also help you structure a worry-free payment plan when needed. We have recently partnered with OrthoFi, allowing patients the ability to customize a payment plan that works within their budget. You can select your own monthly and down payment amounts, and easily manage your account online.
No-Pressure Consultation For Braces
Orthodontist, Dr. Chase Dansie at Dansie Orthodontics offers a complimentary, no-pressure Dansie Smile Assessment that includes an exam, 3D Digital X-rays, comprehensive consultation for braces and more! You will get to speak with Dr. Dansie directly to ask any questions you may have regarding braces, orthodontics, orthodontic treatment or to express any concerns you may have with starting orthodontic treatment. He will be able to help you feel comfortable and confident as you begin your journey to a new smile!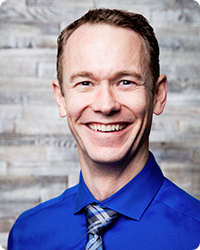 Meet Dr. Chase Dansie
As an adolescent, Dr. Chase Dansie spent a lot of time in the orthodontic chair. He knows first-hand the difference quality care can make, as well as a confident smile. Fueled by his childhood experiences, Dansie developed a passion for setting a smile straight.
Initially, Dr. Dansie was attracted to restorative dentistry. He saw this niche as the greatest opportunity for impacting patients lives for the better. In time, however, he found that much of what he was seeing in restorative dentistry might have been prevented with early and adult orthodontic treatment. Thus, the inspiration for Dansie Orthodontics was born.
To this day, Dr. Dansie remains devoted to partnering the latest in technological advancements with the best in patient care. His goal is for every patient to leave more comfortable and confident than when they first arrived.
Come experience Dansie Orthodontics and our award-winning orthodontist. You will see for yourself that we offer innovative, effective braces and orthodontics to patients in and around Herriman, Duchesne, South Jordan, Riverton, Bluffdale, and West Jordan, Utah.
Read What Some Of Our Happy Patients Are Saying…
Dr. Dansie is personable, professional, and knowledgeable. His staff is wonderful and kind. They made my daughter's getting braces feel like a celebration with balloons, bubbles from above, and a Creamie treat. His office is gorgeous–so modern and clean! He followed up by phone and email to make sure she was doing okay. Then when we had an emergency, he met us at his office after hours and took care of it! The whole experience has been above and beyond our expectations.
-Michelle B.
Dansie Orthodontics goes above and beyond to make their patience feel comfortable and accommodated. My son was nervous about getting his braces, but they quickly put him at ease and even had a celebration for him on the way out. The staff is knowledgable and friendly, and as my son put it, "Their office looks like a nice regular building on the outside, but it's so futuristic on the inside!" It's a beautiful office and my kids look forward to their visits there. Thanks for making something scary into a great experience!
– Elsje D.
I am so impressed with Dr. Dansie and his staff. They were beyond helpful and friendly. The office is extremely professional! We had an orthodontic emergency and when our regular orthodontist couldn't see us, Dr. Dansie was more than willing to fit us in and address all our concerns. He took the time to explain everything he was doing and was extremely good with my son. He went above and beyond. We will definitely be seeing Dr. Dansie from now on for all of our orthodontic care.
– Kate C.
REQUEST YOUR FREE INITIAL CONSULTATION TODAY!
© 2019 Orthodontist, Dr. Chase Dansie, Herriman, Jordan Landing, & Duchesne, UT
Designed by JimmyMarketing.com